I feel good today. I feel loved, i can enjoy both the ups and downs of any given day. Of which there are plenty.
I know for a fact that I'm good at a number of things. I'm adaptable. I endure. I'm a reasonably good driver. I find my way around new cities. I have a certain degree of work ethic.
Here's what happened.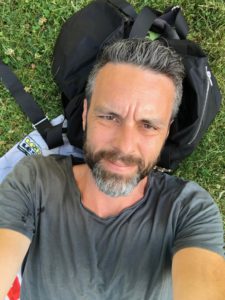 One year ago I was angry, frustrated and sad, and I really didn't know why. It had been that way for a long time. By December 2017 I had completely lost my way.
Work was frustrating and pointless.
I was extremely self critical. I was self conscious and afraid. I resented and diminished all my accomplishments.
Family life was maddening and saddening. I was angry, a bad parent and a bad husband. I had no idea what I should do to endure what I was feeling.
When I was looking back, it seemed for a long time that everything I've ever done was by chance. Nothing was deliberate, everything just happened.
I felt like running. Not the exercising kind. Like running away from everything.
At that time I had already made some efforts to change. For the last year or so I had gone to a therapist. I stopped spending time on social media. I stopped adding milk to my coffee. I made small deliberate changes to expose myself to new ways of living.
And then I took a long, unrestrained time out from work. It wasn't really something I chose to do, it just became unbearably hard to do my job.
Maybe the filter bubble is in play here but it seems that the self help category is blowing up right now. I guess there's plenty of 45 year olds finding themselves right now. If they're anything like me they have spent 40 if those years not giving a second thought about what the hell is going on.
To add to the pile of getting your shit figured out, here's what I've learned.
Try to be alert to your feelings
Sometimes feelings comes out as actions, like lashing out, being angry and hostile, eating or drinking to much. Realise this and try to figure out what feelings are causing this behaviour.
Accept stuff
You're not perfect, ok is ok. If you can forgive, do it as soon as you felt that you misbehaved. Forgive yourself to. Sometimes we fuck up ¯\_(ツ)_/¯…
Accept your past, your present and be curious about the future. Also, accept that things might not turn out the way you think but that's ok.
Status means shit, stability and security is essential
If you have a job that's prestigious and important, good for you. If you're miserable in it, think about how important the status that comes with the job is to you. Don't be fucking stupid and leave a secure and good employer, but demand in the interest of both parties that you're supposed to be happy and satisfied. Make changes accordingly.
Figure out what you're supposed to do in whatever organisation you're in. Some people are meant to (or at least persevere) struggle in the middle management hell, others are not.
Make up some goals
Nothing fancy or zen; just write down your thoughts and goals in six areas; work and career, family life, time outside work (ie hobbies) education and personal development, physical and mental health, friends.
Without goals, how could you possibly asses if you have accomplished what you wished? Be honest of what you want and revisit the document from time to time.
Easy wins
Try to accomplish something every day that makes you feel good about you. Like writing something, reading something, making a phone call, or whatever's on your list. Exercise is one hell of a win. If you do it every day there's no way you can feel bad about yourself. Try new things if the old ones feel stale. It is surprising how adaptable you are, so try something new. You never know, you might like it.
10/70/20
Try to divide your mind into the 10 / 70 / 20-rule, as in past, present and future. Thinking to much about your past is pointless, do it in small doses to connect your past experiences and and values with the present and the future. Spend most of your thoughts in the present. Extremely hard at least for me but I try to do it everyday. I advocate that thinking about the future is really important. We need to be considerate of our choices, and that we steer our lives in the right direction. But constantly fretting on it won't make you happier.
What's important to you?
Be responsive to things that feels important to you. Make them happen somehow. If you have wanderlust – go! If you want to learn – read. This is the best way to affirm the fact that you matter and that you are obligated to take care of yourself and your feelings, dreams and aspirations.
Remember that change is never easy; we simultaneously fight to hold on and to let go. Both are hard.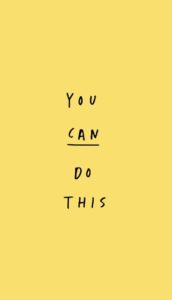 Good luck/ Carl